Abrams Creek Center Expands!

<![if !supportLineBreakNewLine]>
<![endif]>
As you may know, Abrams Creek Retreat Center & Campground has become a site for a variety of personal growth and social healing activities. Located 3 miles east of Mount Storm, WV, it has a variety of resources that can make it suitable for long-term living as well as short-term events. For anyone who hasn't been out there, the area is awash in natural beauty. Mountains, whitewater streams, lakes, forest land, clean air—a fabulous place for humans to try living in balance with nature.
Mt. Storm is a tiny town, not even a stoplight in it. And the town seems to be struggling: some of the businesses have closed, others are for sale with no buyers.  Right in the center of town is a motel that has been closed for a year or so, with a "For Sale" sign on it. We called the owner just to see whether he had any buyers, and if there was any prospect for having it come back to life. He said that he hadn't had any inquiries, but he *really* didn't have the time to manage it well. So he made us an offer we just couldn't refuse!
The Mountaineer Motel is now part of Abrams Creek Center: 24 motel rooms, each with a private or semi-private bath, a 2 BR apartment, a laundromat, and a 2 BR cottage. Grant County, where this is all located, has no zoning—so the property can be used for any legal purpose. Conceptually, Abrams Creek will be a more private space, and the motel will be our "front door". And this gives us the opportunity to apply the insights we've gained on a larger scale than before.
<![if !vml]>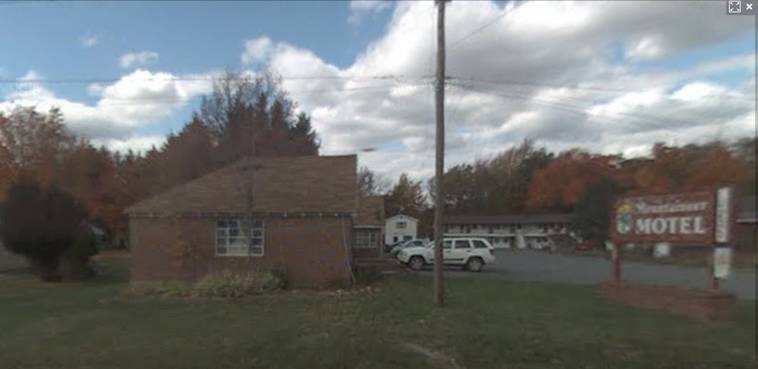 <![endif]>
I have lived in intentional communities for most of my life but this can go beyond that: we can create an intentional *village*. Most intentional communities make a strong distinction between members and non-members, and between the community's property and that of "other" people. Here we have the possibility of transcending those distinctions. Rather than being "us" and "them", I hope we can create an "us" and an "all of us". That applies to folks who already live there, as well as to folks who might move to the area *because* of the intentional village that we create.
Of course, the immediate benefit, once we renovate the rooms, would be that we would have more accommodations for folks who come to Abrams Creek, but need more conventional accommodations than a rustic cabin. But there are many other possibilities as well: the motel rooms don't have to be used as motel rooms. The motel could be viable with as few as 8 of the 24 rooms as motel rooms, which means that we can afford to experiment with some of the rooms. We can use this as an "entrepreneur's incubator"—having the space as well as extensive entrepreneurial experience available could help people who want to start their own business but may not have much experience or capital to start it with. And the motel room size would allow people to start small, and if their business grew, to find or build a larger space nearby.
<![if !vml]>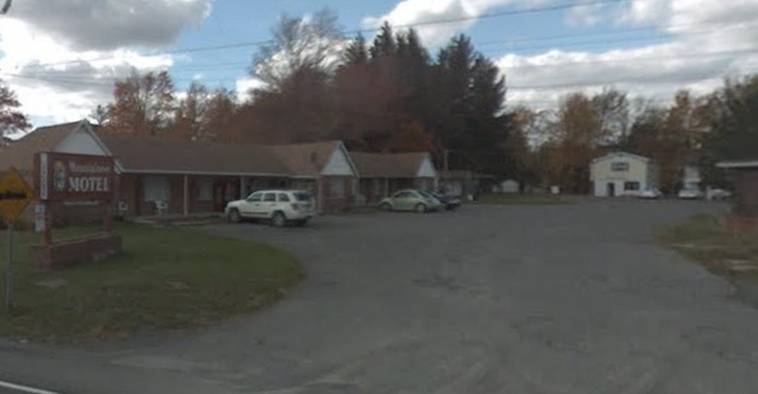 <![endif]>
If we do this well, we can help revitalize the area, be a good neighbor to the folks already living around Mt. Storm, and create the kind of human-scale environment that many of us long for.
So we asked the questions: "What do we need in the area that would make it a place where creative, heart-centered folks would *want* to live?" "What kind of businesses could we create that would make the "intentional village" economically viable?" "What can we do that will be seen as a valuable resource for the people who already live in the area?"
It was mentioned that the clientele could be drawn from the locals, from people there for the recreational opportunities, and from New Culture people who live in the area or visit. And if we create a unique and interesting village, Mt. Storm could become a "destination" itself.
Here are some of the suggestions that folks came up with:
Offer space for a Farmer's market
Massage/yoga studio
Community center
Health food store.
Wildcraft store.
Adventure tours: guided kayaking, hiking, etc.
Health care clinic
After-school programs for children
Teen center
Rent-all store
Book Store/used books
Internet Café.
Adult Ed classroom—skills & trades
Holistic health
Music venue
Visitor's center
Repair shop – computers, electronics, appliances.
Videoconference center/telecommuting office
We're looking for more suggestions, and for folks who might want to try out living and working there. We don't have any set arrangement or minimum period of time in mind—we want to be as creative and flexible as possible. We see this as a giant canvas that folks can paint on—so send us your sketches!
Michael Rios